School Distinguished Service Award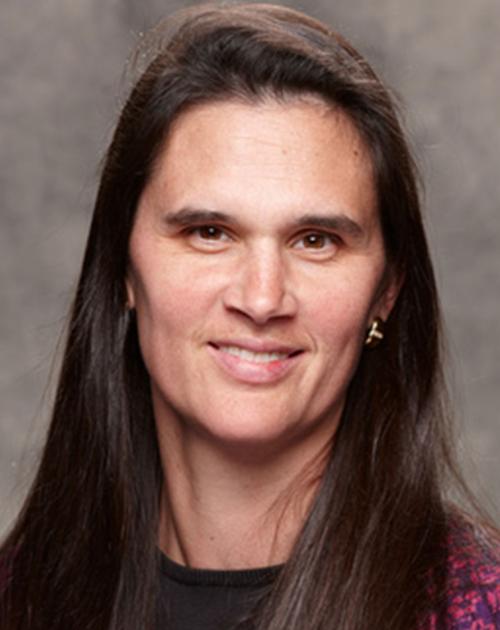 Dr. Jessica Light was honored with the school's 2021 Distinguished Service Award in recognition of her sustained support of the school's livestock clinical training programs.
Since the inception of the Early Veterinary Student Bovine Experience Program (EVSBEP) in 2000 under the leadership of Drs. Brad Smith and Jim Ver Steeg, Light has been a strong advocate developing industry support to maintain continuous funding of the program. The EVSBEP facilitates veterinary student experiential learning during the summer before their second and third year of veterinary school on a dairy, or with a dairy or food animal veterinarian.
EVSBEP provides an opportunity for students to familiarize themselves with livestock practice and increase their comfort level and confidence in considering becoming livestock veterinarians. For those students who decide on this career path, the experience also facilitates their transition to livestock clinical rotations in the 4th year. Since the inception of the program, more than 300 students have participated, and many have continued into livestock practice.
Beyond securing funding for the program, Dr. Light has served as a mentor to our students and has facilitated networking opportunities connecting students with mentoring practitioners. Working with Dr. John Angelos, a list of veterinarians was developed in concert with previous EVSBEP program participants to match students with highly successful food animal/dairy veterinarians in California and the western region. Light also coordinated an annual fall dinner for our livestock faculty and EVSBEP students to share and reflect on their summer experiences and achievements.
Student feedback characterizes this as an eye-opening, inspirational experience providing intimate exposure to the livestock industry, and the development of long-standing professional relationships with veterinarian mentors and potential employers.
Past recipients
2020
Bill Mattos (CPF) and Debbie Murdock (PEPA)

2019
Tom Campi

2018
Bill and Lannie Hoglund
Jo Cowen

2017
Jim Delano
Barbara J. Kerr

2015
Jan and Dale Davis

2014
John Maas

2013
Ellen Jackson
Murray Gardner

2012
Ron Foster

2011
Ron McDowell

2009
Lou Gatto
Stephen Griffey, DVM, PhD
Jon Klingborg, DVM
Kelly Nimtz
Peter Weinstein, DVM, MBA
Stuart Yasgoor

2008
Pam Green
Ben Norman
Mark Robinson
Tom Kendall
Steve Crow
Cheryl Scott
Phillip & Karen Drayer

2006
Vincenzo Caporale

2005
Ann Venneman
Mary S. Seawright
Eve Lloyd Thompson
Lander Veterinary Clinic

2004
Dick Schumacher

2002
Jack O. Walther

2001
Joseph W. Harper

1999
William Balaban
John Harris

1998
William Utterback

1997
California Raptor Center (Volunteers & Staff)
Robert L. Leighton
John L. Mora