VMTH 
Faculty Clinical Excellence Award
This award, first awarded in 2014, was established to honor professorial or staff veterinarians at the VMTH who demonstrate exceptional, sustained, and significant achievements in patient care, clinical instruction, and advancing clinical veterinary medicine. It recognizes veterinarians whose ability, dedication, character, and leadership contribute significantly to the excellent reputation of VMTH clinical programs.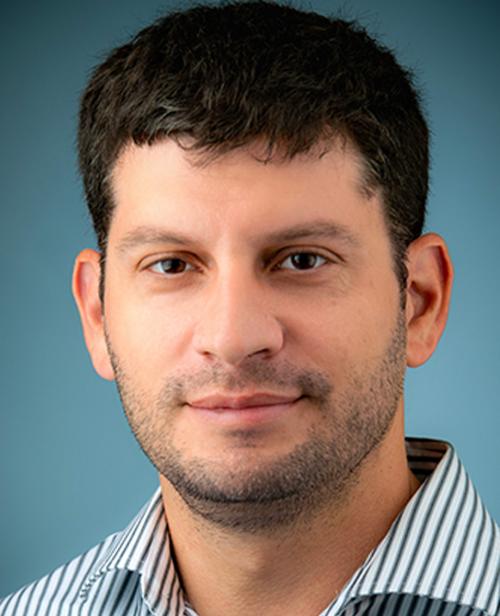 Dr. Steven Epstein 2020 VMTH Faculty Clinical Excellence Award
Dr. Steven Epstein is one of our most dedicated clinicians in the UC Davis Veterinary Medical Teaching Hospital (VMTH), and his contributions benefit clinicians from most, if not all, disciplines within the Small Animal Clinic. Examples of his dedication and leadership include his administrative effort as Infectious Disease Control Committee Chair and Director of Transfusion Medicine. 
Epstein has been a member of the VMTH Disaster Committee, which met daily to every-other-day during the pandemic and fire disasters. He also took charge in responding to the opioid shortage crisis last year and of ongoing PPE and drug supply challenges in the VMTH this year. He constantly brainstorms ways to improve efficiency and solve problems, and proactively brings constructive ideas to the VMTH leadership. Epstein has developed innovative and effective clinical teaching tools for distance learning, has excellently handled clinician shortages in his service combined with an exploding caseload, especially since March. 
Over the last few years, Epstein has provided tireless effort in the hospital's response to Northern California wildfires. Despite the aforementioned staffing shortage in his own service, Epstein took primary responsibility for the organizational and communication needs related to this disaster response, and was directly involved in the care of many burned small animal patients. 
Epstein has an amazingly broad knowledge of VMTH operations. When a clinician does not know the procedure for getting something done, it is likely that Epstein can provide the answer. His clinical acumen is well respected within the hospital, and his work ethic is unparalleled. In the area of house officer training, Epstein is considered an excellent instructor by the Small Animal Emergency Critical Care interns and residents, and he has established a didactic program for the interns. Epstein is always willing to volunteer to help train residents in other disciplines. He has established a national reputation for excellence in SA ECC, and a growing recognition for his efforts in antimicrobial stewardship. 
Past Recipients of the SVM Faculty Clinical Excellence Award
2019    Marguerite Knipe
2018    Ray Wack
2017    Verena Affolter
2016    Jorge Nieto
2015    Gary Magdesian 
2014    Bev Sturges