Innovation in Teaching Award
Established in 2021, the Innovation in Teaching Award recognizes innovative teaching and learning strategies and assessment methods. Faculty/teams selected will be recognized for using new tools and emerging technologies, approaches, and/or teaching strategies to facilitate vibrant, challenging, and reflective learning experiences within the School. (May not be awarded every year).

Dr. Carrie Palm, Dr. Emily Berryhill, Dr. Bret McNabb, Candace Aguilar, RVT, and Dr. Lane Johnson were recognized with the 2021 Innovation in Teaching Award for their passion for instruction, closing a gap in knowledge for our students, serving as an example of how the faculty drive the curriculum, innovation in delivery of diverse topics including student wellness, and serving as a model of teamwork for improved instruction in the design and implementation of VET442 - Advanced Clinical Skills & Hospital Operations.
This teaching team moved through a series of steps that would normally take over a year, in a matter of months. VET 442 was not perfect, but the word HELPFUL appeared 184 times in the evaluations of faculty and of the course. One student summarized their appreciation well, "The clinical skills labs were incredibly helpful. I also really enjoyed going over medical and fluid calculations. The final project was great for learning medical record writing and how VMACS works. I can't imagine what going into clinics would look like without this course, and I just want to thank the instructors who worked so hard to make this happen for us this year! It is much appreciated."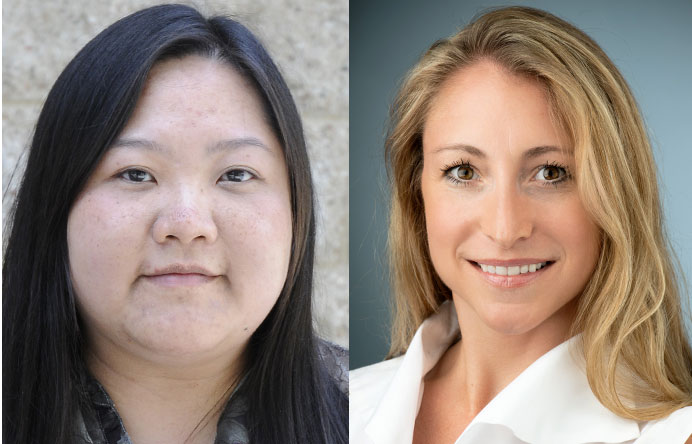 Dr. Chai-Fei Li and Dr. Christine Toedebusch were recognized with a 2021 Innovation in Teaching Award for their exceptional dedication to student learning and innovation in teaching; development of an interactive and challenging virtual clinical neurology course; and creation of effective methods to identify and fill gaps in student knowledge in the design and implementation of DVM480 – Neurology and Neurosurgery – virtual rotation.
Li and Toedebusch initiated and led the effort of our Neurology/Neurosurgery faculty to create a new virtual curriculum for the senior clinical rotation just two weeks after the VMTH closure. This teaching team developed a two week long, daily interactive curriculum, using novel approaches to keep the students engaged, challenged, interested, and motivated to learn the clinical neurology material. Li and Toedebusch included interactive lectures, as well as a journal club for a more in-depth discussion of the material in a small group format, and they completed the rotation with a fun but educational game of neurology jeopardy.
Students commented: "Dr. Li had great analogies for many difficult neuro concepts....I left each session with slightly more confidence in regard to neuro diseases." and, "Dr. Toedebusch is such a diligent scholar and passionate teacher. .....I very much appreciate the great efforts that she put into developing the virtual course."
Their faculty colleagues report, "Now that the students are back to their rotations 'in person' we continue to use some aspects of this virtual rotation ..... as they were an effective method to highlight clinically relevant information and finding gaps in the student's knowledge base that could be identified and supplemented during the rotation."