Zoetis Award for Research Excellence
The purpose of this award is to foster innovative research, on which the scientific advancement of the profession depends, by recognizing outstanding research effort and productivity. Each year a UC Davis School of Veterinary Medicine faculty member is honored with the Zoetis Award for Research Excellence. The School's Office of Research and Graduate Education accepts nominations for consideration by the Research Committee.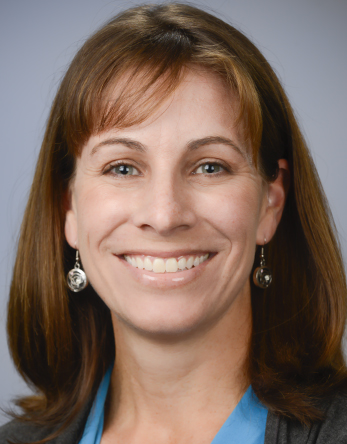 Dr. Carrie Finno
Dr. Finno received the 2021 Zoetis Excellence in Research Award for her exceptional research on equine genetics and Vitamin E-associated neurodegeneration.
Finno received a BS (1999) from Emory University, DVM (2004) from the University of Minnesota, and PhD (Comparative Pathology) from UC Davis (2012). She completed an internship in large animal medicine (2005) at the University of Minnesota and a residency in Large Animal Internal Medicine (2008) at UC Davis, obtaining board certification as a Diplomate of the American College of Veterinary Internal Medicine (2008).
In 2014, Finno joined the Department of Population Health & Reproduction and is an Associate Professor of Veterinary Genetics.
Finno's research productivity is truly exceptional and is on an uphill trajectory. Severe alpha-tocopherol deficiency can result in early-onset neurodegenerative disease, termed Ataxia with Vitamin E Deficiency (AVED), due to genetic mutations in tocopherol transfer protein (TTPA). Finno and her team use two animal models of alpha-tocopherol deficient neurodegeneration to examine the effect of diet and genotype on overall gene expression changes during early postnatal development. She uses the spontaneously occurring model of neuroaxonal dystrophy in the horse and the experimental tocopherol-transfer protein knockout model in the mouse. Her most significant findings thus far have defined the dysregulation of cholesterol homeostasis within the central nervous system of these two animal models of vitamin E deficient neurodegeneration.
Finno has further contributed immensely to the discovery of genetic mutations in horses, its association with specific diseases such as Hoof Wall Separation Disease in Connemara ponies, occipitoatlantoaxial malformation in Arabian horses, myosin-heavy chain myopathy in Quarter horses, and fatal hypocalcemia in Thoroughbred foals. She has further translated these genetic discoveries to widely available diagnostic tests. Finno is also a key player in an international effort to create a database of functional elements within the equine genome, the Functional Annotation of Animal Genomes (FAANG) consortium. These efforts have resulted in the establishment of an unprecedented biobank of more than 100 equine tissue types. Finally, Finno is a wonderful mentor to her students and trainees as attested by one of her graduate students: "Every research success in the Finno lab reflects a graduate or undergraduate student's talent that has been carefully cultivated by the deft hand of Dr. Finno."
Past recipients of the Zoetis Award for Research Excellence
2020 Jeff Stott
2019 Peter Havel
2018  Nicole Baumgarth
2018  Janet Foley
2017  Helen E. Raybould
2016  Jonna Mazet
2015  Pam Lein
2014  Dori Borjesson
2013  Paul Russell
2012  Peter Dickinson
2011  Ian Gardner
2010  Xinbin Chen
2009  Gino Cortopassi
2008  Stephen Barthold
2007  Susan Stover
2006  Alan Conley / Reen Wu
2005  Edward Robert Atwill
2004  Charles Plopper
2003  N. James MacLachlan
2002  Eugene Steffey
2001  Laurel Gershwin
2000  Alan Buckpitt
1999  Dallas Hyde / Peter Moore
1998  Patricia Conrad
1997  Isaac Pessah
1996  John Madigan
1995  Quinton Rogers / James Morris
1994  NONE
1993  Edward Feldman
1992  James Cullor
1991  Richard Yamamoto
1990  Bennie Osburn
1989  Shri Giri
1988  Tilahun Yilma
1987  Niels Pedersen
1986  Ronald Hedrick