Zoetis Award for Research Excellence
The purpose of this award is to foster innovative research, on which the scientific advancement of the profession depends, by recognizing outstanding research effort and productivity. Each year a UC Davis School of Veterinary Medicine faculty member is honored with the Zoetis Award for Research Excellence. The School's Office of Research and Graduate Education accepts nominations for consideration by the Research Committee.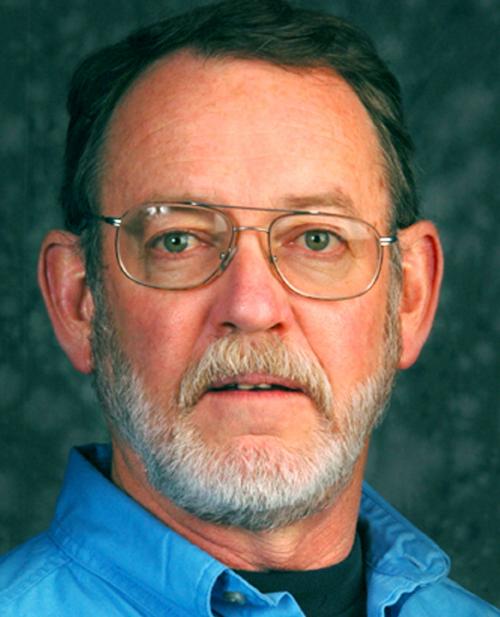 Jeff Stott 2020 Zoetis Excellence in Research Award

Professor Jeff Stott receives the 2020 Zoetis Excellence in Research Award for his exceptional research on epizootic bovine (foothill) abortion (EBA) in cattle. 
Dr. Stott received a BS (1975) and MS (1977) in Microbiology from Colorado State University and a PhD (Microbiology) from UC Davis in 1982. After postdoctoral training he joined the faculty in 1984 as Assistant Research Virologist in the Department of Pathology, and was appointed Assistant Professor in 1985. He is currently a University Distinguished Professor in Pathology, Microbiology and Immunology. 
A devastating bacterial disease, Foothill abortion was a catalyst for establishing the School of Veterinary Medicine in 1948. Foothill abortion has plagued beef cattle, frustrated cattlemen, and eluded scientists for more than six decades. EBA results in the annual loss of up to 90,000 beef calves at a cost exceeding $6 million. With methodical vigilance and scientific rigor, Dr. Stott identified, characterized, and named a unique tickborne bacterium, Pajaroellobacter abortibovis, satisfying Koch's postulates, and with considerable tenacity developed an efficacious vaccine. Even more remarkable in this endeavor, Dr. Stott personally oversaw vaccine development, because pharmaceutical companies could not realize economic thresholds for commercially viable production, and he orchestrated the vaccination of > 50,000 head of cattle in the western US. In September, the USDA Center for Veterinary Biologics granted a conditional license to Hygeia Biological Laboratories for commercial vaccine production. 
Although this award recognizes his work on EBA, earlier in his career Dr. Stott contributed substantially to understanding of bluetongue virus infection, before changing his focus to studies of immune cell function in cattle and horses, including investigation of bovine leukemia virus, African horse sickness, bovine mastitis, and equine reactive airway disease. In 1993, he started investigating the immunology of infectious disease in marine mammals, and established an internationally recognized Marine Mammal Immunology Laboratory, which continues to provide immunodiagnostic reagents nationally, and indeed globally. 
Dr. Stott has a career long history teaching an upper division undergraduate general education course in immunology (PMI 126) and associated laboratory course (PMI 126L). Course enrollment continues to grow and he is revered as a mentor to this cohort of pre-health professions students. He also teaches graduate level immunology and contributed to immunology content development in the DVM curriculum, teaching in two blocks. Dr. Stott is a Master Advisor for the Integrative Pathobiology Graduate Group and was recently recognized by Graduate Studies as an inaugural recipient of the Graduate Advising and Mentoring Award. Some of the graduate academics mentored in his laboratory hold faculty positions, including in our School, as well as national leadership positions. 
As one of his trainees commented - "… even after many years of conducting research he still gets excited about results and is contagious in his passion for doing real-world, translational research that delivered solutions to everyday farmers and ranchers." 
Past recipients of the Zoetis Award for Research Excellence
2019 Peter Havel
2018  Nicole Baumgarth
2018  Janet Foley
2017  Helen E. Raybould
2016  Jonna Mazet
2015  Pam Lein
2014  Dori Borjesson
2013  Paul Russell
2012  Peter Dickinson
2011  Ian Gardner
2010  Xinbin Chen
2009  Gino Cortopassi
2008  Stephen Barthold
2007  Susan Stover
2006  Alan Conley / Reen Wu
2005  Edward Robert Atwill
2004  Charles Plopper
2003  N. James MacLachlan
2002  Eugene Steffey
2001  Laurel Gershwin
2000  Alan Buckpitt
1999  Dallas Hyde / Peter Moore
1998  Patricia Conrad
1997  Isaac Pessah
1996  John Madigan
1995  Quinton Rogers / James Morris
1994  NONE
1993  Edward Feldman
1992  James Cullor
1991  Richard Yamamoto
1990  Bennie Osburn
1989  Shri Giri
1988  Tilahun Yilma
1987  Niels Pedersen
1986  Ronald Hedrick