Faculty Distinguished Teaching Award
This award is intended to publicly acknowledge the tremendous effort on behalf of our faculty in teaching professional DVM students, graduate professional MPVM students, graduate academic students and/or residents. We wish to recognize those individuals who distinguish themselves as outstanding teachers.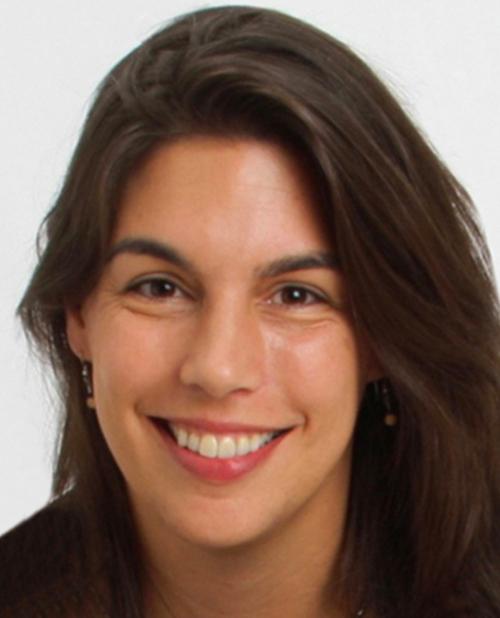 Woutrina Smith - 2020 SVM Faculty Distinguished Teaching Award Winner
Dr. Woutrina Smith is recognized for excellence in teaching population health and epidemiology in professional and graduate programs; for graduate advising/mentorship, for innovation in undergraduate curricula in global One Health, and for training faculty peers in online teaching methodology. 
A Professor in the Department of Medicine and Epidemiology and the One Health Institute, Smith received her DVM (2001), MPVM (2001), and PhD (2004) from UC Davis. Joining our faculty in 2007 in the Adjunct Professor series, she was appointed as an Associate Professor in 2013. Smith serves as Co-Director of the Planetary Health Center of Expertise in the UC Global Health Institute (UCGHI). 
Smith is a veterinary epidemiologist, internationally recognized for her expertise in infectious disease epidemiology, especially transmission of zoonotic water-borne and food-borne diseases between human and animal environments in developing countries. 
Training the next generation of leaders and health professionals is one of Smith's indelible passions. Through her UCGHI role, she coordinated development of a library of interactive case studies using multi-media technologies to bring case-based learning to life. She leads a Summer Experience Program matching students with state agencies or UC Cooperative Extension staff, and co-leads the Rx One Health Summer Institute in Tanzania. This immersion approach to experiential learning is transformative for students who are provided a safe intellectual space to push their boundaries and discover new paradigms. 
In an even broader teaching role, as PI of the USAID One Health Workforce –Next Generation grant, Smith leads a global consortium bringing together faculty and students from 15 African and Southeast Asian countries to develop innovative training and research methods to address global health security risks related to zoonotic diseases and antimicrobial resistance, and to build capacity for regional One Health university networks in Africa and Southeast Asia. 
Smith was pivotal to our school's adoption of all on-line teaching formats in Spring 2020. She provided three instructional sessions for faculty colleagues on how to use the Zoom platform for instruction. Her own course, VET414, led with two of her colleagues, received very high praise from the students and was offered by student representatives to our Curriculum Committee as the example of how to do distance learning well.
Past Recipients

2019    Kate Hopper
2018    David Maggs
2017    Patty Pesavento
2016    Bill Vernau
2015    Julie Dechant
2014    Joie Watson
2013    Munashe Chigerwe
2012    Christine Kreuder Johnson
2011    Steven Hollingsworth
2010    Alan Conley
2009    Phil Cass
2008    Bob BonDurant
2007    David Hird
2006    Kent Pinkerton
2005    Irwin Liu
2004    Rance LeFebvre
2003    Robert Higgins
2002    Gerald Ling
2001    Jim Jones
2000   Joe Zinkl
1999    Philip Koblik
1998    Ian Gardner
1997    Thomas Farver
1996    Niels Pedersen
1995    Peter Ihrke
1994    Not Awarded
1993    Not Awarded
1992    George Stabenfeldt