Faculty Distinguished Teaching Award
This award is intended to publicly acknowledge the tremendous effort on behalf of our faculty in teaching professional DVM students, graduate professional MPVM students, graduate academic students and/or residents. We wish to recognize those individuals who distinguish themselves as outstanding teachers.
---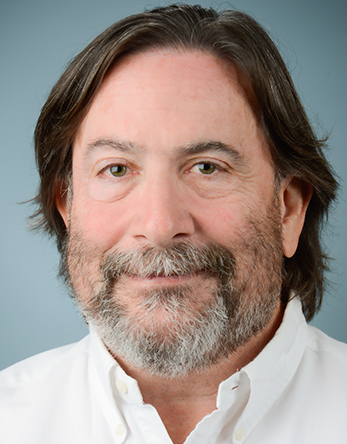 Dr. Stuart Meyers was recognized with the UC Davis School of Veterinary Medicine Distinguished Faculty Teaching Award for his sustained excellence in teaching in the DVM curriculum, graduate training and mentorship, and undergraduate instruction; innovation and leadership in teaching; purposeful integration of diversity, equity and inclusion principles; and absolute dedication to students, faculty peers and the teaching and learning experience.
A Professor in the Department of Anatomy, Physiology and Cell Biology, Meyers teaches Reproductive Biology and Theriogenology in professional, graduate clinical and graduate research programs as well as undergraduate anatomy. He received his DVM (1985) from Michigan State University, and his PhD (1995) from UC Davis.  Meyers joined our faculty in 1999 and is a Diplomate of the American College of Theriogenologists.
Meyers has a substantial teaching load, in part because he is always willing to step up and do the job.  This is appreciated in his instruction for the Musculoskeletal course in year 1, where he teaches gross anatomy.  He is a knowledgeable and patient instructor, the perfect combination for first year students learning to navigate scalpels and complex anatomical structures for the first time. He lends his important expertise in reproductive physiology to the Endocrine/Reproduction block. Student evaluations of his teaching are universally laudatory and they note that Meyers is passionate about his subject, is approachable and always willing to help, values understanding and has a strong appreciation for clinical relevance. He handles delivery of his sensitive material with care for his entire audience along with a good dose of entertainment.
One student commented, "Dr. Meyer's enthusiasm for the course material is obvious and infectious. I can tell he really cares about presenting the information and aiding our learning. He is a very genuine educator and we are lucky to have him," and another, "This can be a really awkward topic for some people, but Dr. Meyers was so great and I felt completely comfortable asking him all the little details that might have been uncomfortable to ask anyone else."
Meyers is equally appreciated by his faculty colleagues as an instructor to collaborate with, an advisor for improvement, or a leader of a block.  He is described as an exemplary Block Leader for his planning and organization of the block and his clear communication and strong support of block faculty. One faculty member noted "he not only works with other block leaders and faculty to plan the course, he generally attends all course sessions." 
Past Recipients

2021    Xinbin Chen
2020   Woutrina Smith
2019    Kate Hopper
2018    David Maggs
2017    Patty Pesavento
2016    Bill Vernau
2015    Julie Dechant
2014    Joie Watson
2013    Munashe Chigerwe
2012    Christine Kreuder Johnson
2011    Steven Hollingsworth
2010    Alan Conley
2009    Phil Cass
2008    Bob BonDurant
2007    David Hird
2006    Kent Pinkerton
2005    Irwin Liu
2004    Rance LeFebvre
2003    Robert Higgins
2002    Gerald Ling
2001    Jim Jones
2000   Joe Zinkl
1999    Philip Koblik
1998    Ian Gardner
1997    Thomas Farver
1996    Niels Pedersen
1995    Peter Ihrke
1994    Not Awarded
1993    Not Awarded
1992    George Stabenfeldt