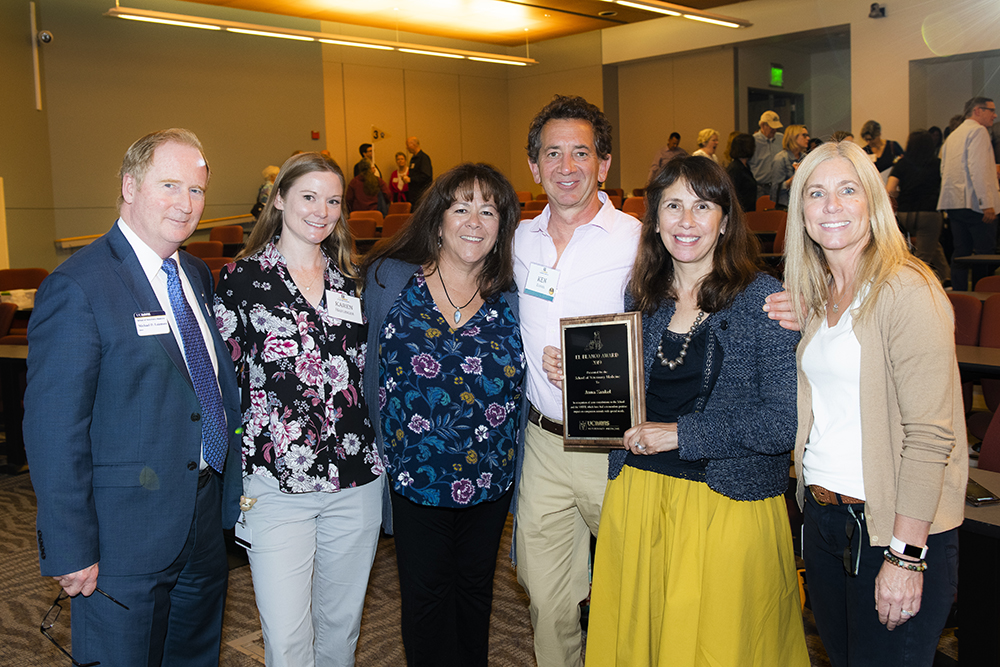 Anna Zankel
Awarded in recognition of Anna Zankel's strong support of older rescue dogs and improvement of facilities in the hospital. Zankel cares tremendously about companion animals. She has been the driver and major donor to the Fango fund, a fund designed to pay for medical care for dogs 5 years old or older care for by regional rescue organizations. The Fango Fund covers expenses up to $7,000 for dogs looking for homes that have severe problems that would likely prevent them from being adopted. The fund recently paid for surgery on both knees for Shadow, a Labrador who was rescued with cruciate ligament injuries. Shadow recovered and was adopted by a family with four children. Tonka, another Labrador, had several skin masses removed and was also adopted. The Fango fund saves the lives of dogs that need help. 
Ms. Zankel also funded the renovation of ward 5 in the hospital. That renovation included installing thick non-skid rubber flooring in the entire space. Beyond comfort and quiet, the rubber flooring has greatly enhanced the safety of hospitalization of patients staying in ward 5 after surgery.  This is particularly relevant for patients with compromised mobility, where a fall can lead to a catastrophic failure of an orthopedic procedure.
Ms. Zankel has also donated funds to bring a new state-of-the-art medical 3D printer to the Veterinary Orthopedic Research Laboratory. This printer will be used over the next several years to produce novel implants that will allow us to treat fractures, limb deformities, and skull defects in patients with special needs. The School wishes to express its gratitude to Zankel for dedication to the improvement of care, particularly for older dogs.