2016 House Officer Awards
Every spring since 1979, the UC Davis Veterinary Medical Teaching Hospital hosts the Gerald V. Ling House Officer Seminar Day. This day-long event features short presentations of research findings from each house officer (resident, fellow and intern) to fellow house officers, faculty, staff, students and guests.
 
Having the ability to do research is a major advantage of doing a residency at the VMTH. As the hospital with the largest and most diverse residency program in the country, the VMTH is able to offer research opportunities not available elsewhere. The VMTH trains upwards of 125 house officers in 34 specialty services every year, and nearly 50 of them present research studies at House Officer Seminar Day, covering a huge breadth of topics throughout veterinary medicine.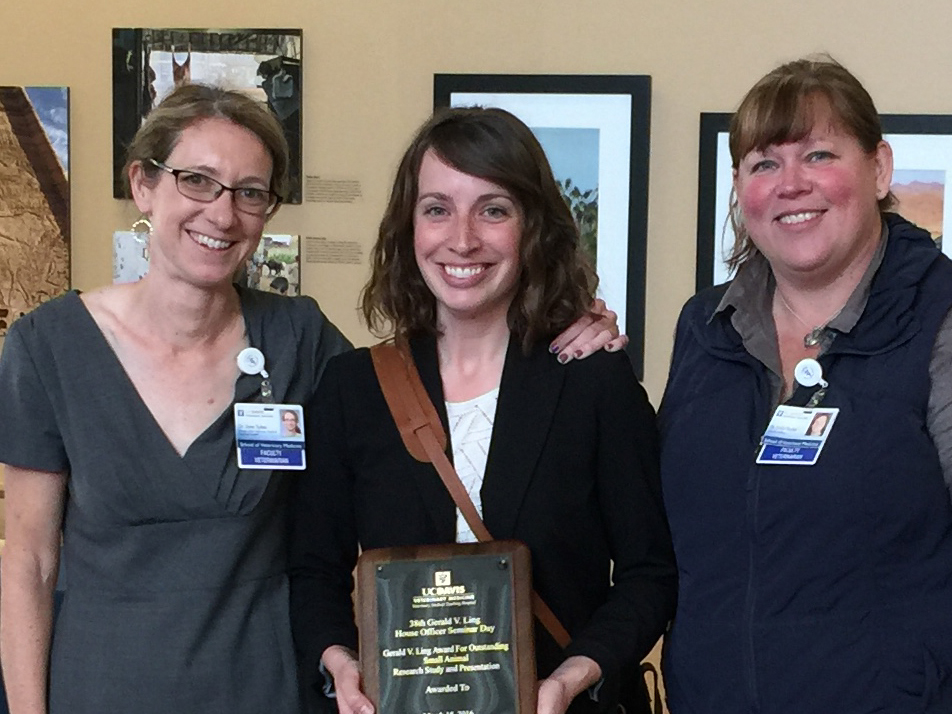 Dr. Kerriann Casey
Gerald V. Ling Award for Outstanding Small Animal Research Study and Presentation
"Identification of Occult Micrometastases and Isolated Tumor Cells Within Regional Lymph Nodes of Previously Diagnosed Non-Metastatic (Stage 0) Canine Carcinomas"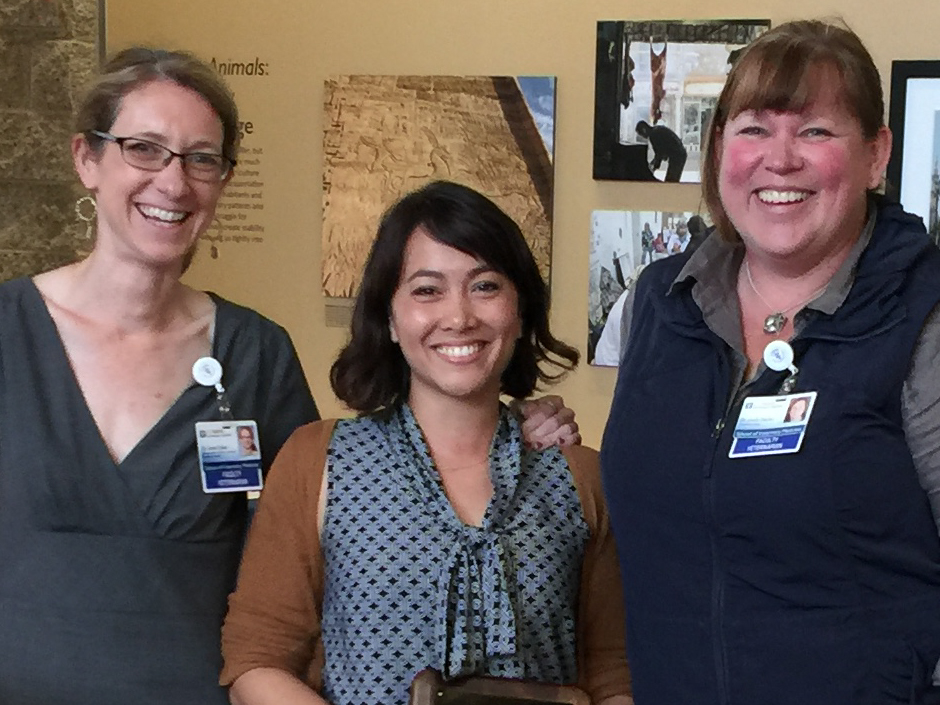 Dr. Christie Balcomb
Outstanding Large Animal Research Study and Presentation
"Efficacy and Pharmacokinetics of Intravenous Famotidine in Adult Cattle"
Dr. Jacqueline Tanner
Chris Smith Award for Outstanding Equine Research Study and Presentation
"Fracture of the Temporal Bone Associated with Temporohyoid Osteoarthropathy in the Horse"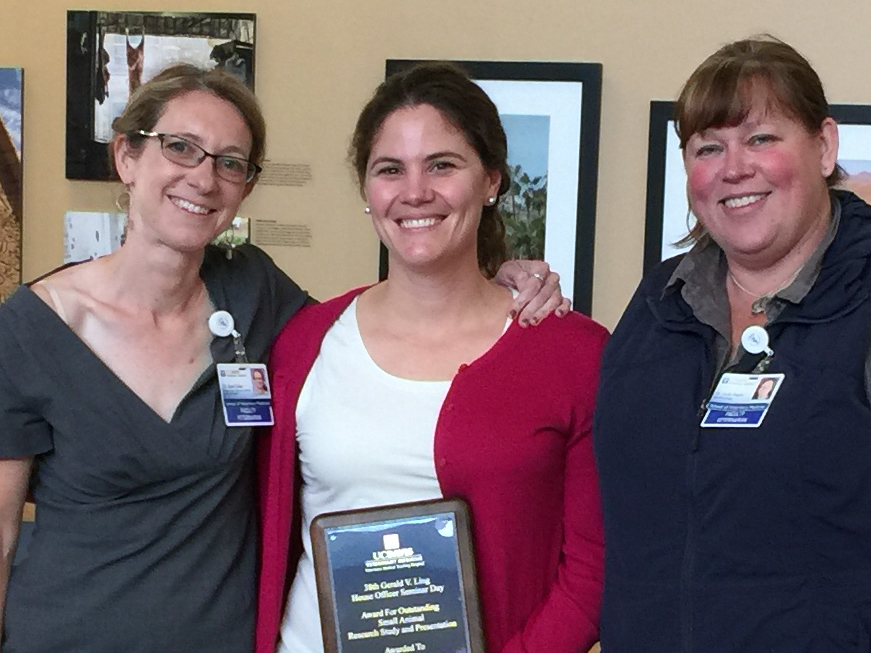 Dr. Ingrid Balsa
Outstanding Small Animal Research Study and Presentation #1
"Effect of Prophylactic Laparoscopic-Assisted Gastropexy on Gastrointestinal Transit Time in Healthy Dogs"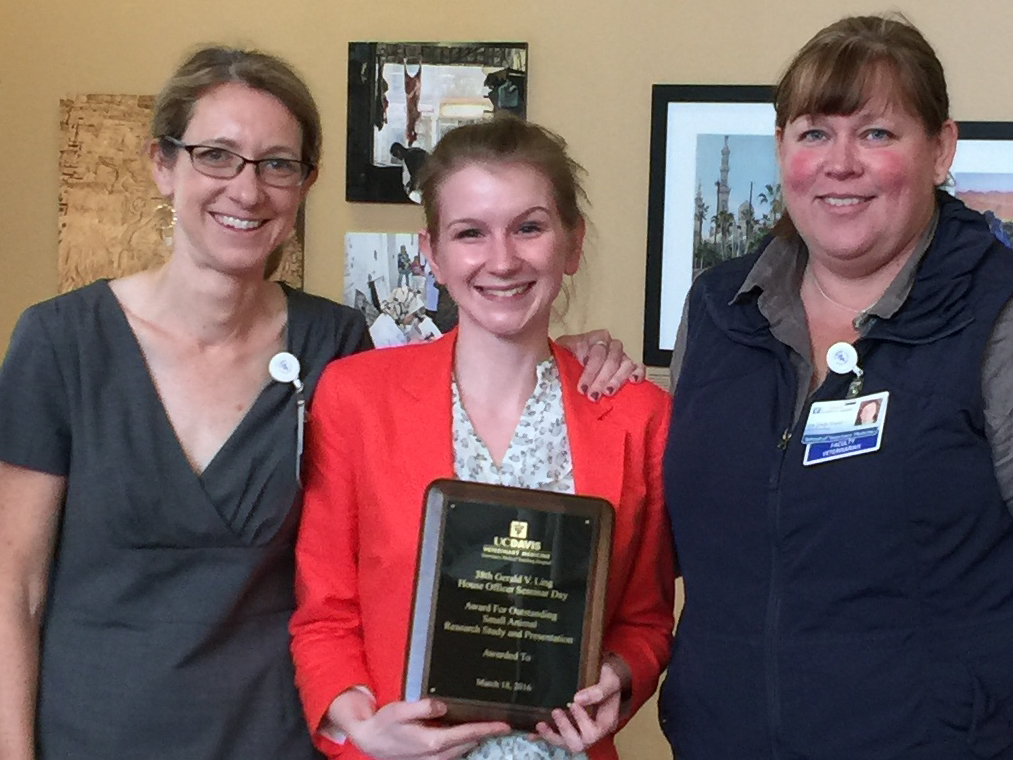 Dr. Danielle Zwueste
Outstanding Small Animal Research Study and Presentation #2
"The Pharmacokinetics of Oral Cytarabine Ocfosfate in Dogs"