2022 Rising Star Alumni Award
The Rising Star Alumni Award recognizes a DVM graduate of the School who, within 15 years of graduation, has demonstrated outstanding professional achievement. Evidence of achievement includes national or international recognition of scientific, clinical, or veterinary education innovation or accomplishment; leadership of initiatives that promote and achieve innovative change; outstanding service benefitting animal, human or environmental health; and demonstrated leadership within the profession.
2022 Recipient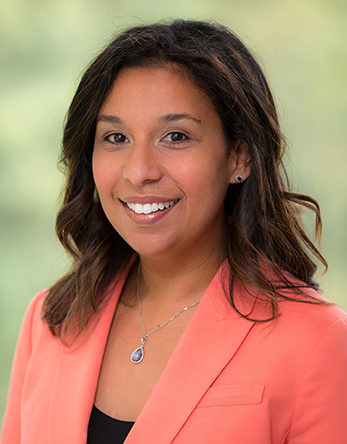 Roxann Brooks Motroni PhD '12, DVM '13
Dr. Motroni is honored with the Rising Star Alumna Award for recognition of Pajaroellobacter abortibovis, the long-sought-after causative agent of bovine foothill abortion, and for national leadership in the diagnosis and prevention of infectious diseases of livestock. Dr. Motroni is National Program Leader for Animal Health for the US Department of Agriculture-Agricultural Research Service (USDA-ARS). After completing a food animal field service internship at the University of Tennessee, Dr. Motroni was selected as an American Association for the Advancement of Science (AAAS) Science and Technology Policy Executive Branch Fellow in the US Department of Homeland Security (DHS) working in the Foreign Animal Disease Vaccines and Diagnostics Program and the International FMD Vaccine Trial. Subsequently, she was appointed as a program manager in the DHS Agricultural Defense Branch responsible for foreign animal disease programs and policies. Since 2017, she has been the USDA–ARS National Program Leader for Animal Health with responsibility for the National Animal Health Research Program at ARS, oversight as ARS Science Team Lead of the research transition plan for the Plum Island Animal Disease Center to the National Bio and Agrodefense Facility (NBAF) in Manhattan (KS), and the NBAF ARS Workforce Development Plan. Dr. Motroni is highly regarded as a scientific and administrative leader, and as a professional role model.