2021 Rising Star Alumni Award
The Rising Star Alumni Award recognizes a DVM graduate of the School who, within 15 years of graduation, has demonstrated outstanding professional achievement. Evidence of achievement includes national or international recognition of scientific, clinical, or veterinary education innovation or accomplishment; leadership of initiatives that promote and achieve innovative change; outstanding service benefitting animal, human or environmental health; and demonstrated leadership within the profession.
2021 Recipient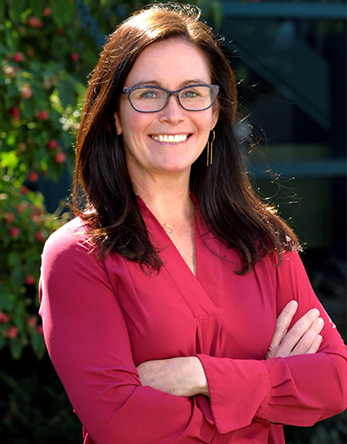 Kimberly Dodd, MS, DVM '15, Ph.D. '14
Dr. Dodd is honored with the Rising Star Alumni Award for her extraordinary leadership in the diagnosis and prevention of infectious diseases of livestock and people. Director of the National Veterinary Services Laboratories' (NVSL) Foreign Animal Disease Diagnostic Laboratory (FADDL) administers the nation's foreign animal disease surveillance program. She is also leading FADDL's transition from Plum Island (NY) to the new National Bio and Agro-Defense (NBAF) facility in Manhattan (KS). To ensure a highly skilled work force, Dr. Dodd established and directs the NBAF Scientist Training Program to train veterinary clinician scientists capable of working with, and understanding the global impact, of BSL-4 pathogens, and the USDA APHIS NBAF Laboratorian Training Program for training of skilled laboratory technical staff. Dr. Dodd is highly regarded as a scientific and administrative leader, and professional role model.