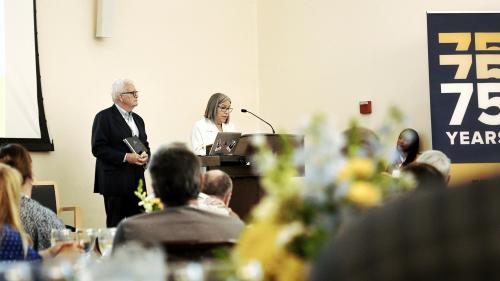 Service and Partnership Awards
The School of Veterinary Medicine is continuously working to strengthen and broaden our relationships with our partners in advancing veterinary medicine. The school recognizes and honors special achievements with a variety of awards. 
Distinguished Service Award
This award honors individuals or organizations whose exemplary service to the school as volunteers, professionals or advocates has enriched the school's programs and enhanced its teaching, research and/or service missions. Consideration is given to alumni, emeriti or friends who have made major contributions of time, leadership, financial or promotional support to further the mission of the school.
El Blanco Award
The School of Veterinary Medicine's El Blanco Award recognizes significant contributions that animal owners, and other benefactors have made to clinical veterinary medicine.