Small Animal Clinic Staff Award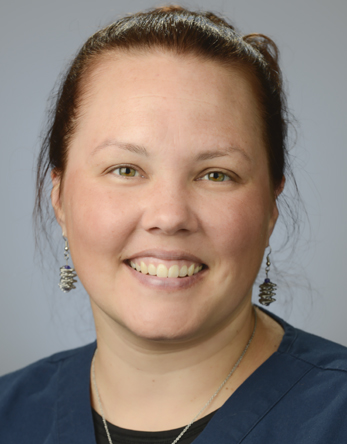 Brandie Cates (Emergency and Critical Care Service)
Brandie Cates is a passionate instructor to students under stressful situations or lifesaving moments. She provides respectful and constructive criticism to students to enhance their nursing and critical care skills, always making them feel like valued and essential members of the team. Brandie empowers the success of students and emergency residents and interns by helping them learn from their successes and analyze when things go unexpectedly, helping to grow their self confidence. Her innovative ideas helped the service get through record-breaking case numbers during the pandemic.
Previous Recipients

2020 - Judy Schettler
2019 - Sheri Pendergraft
2018 - Karen Haflinger-Moody
2017 - Michele Ortiz
2016 - Sue Cox