AAVMC Excellence in Research Award
In 2011, the American Association of Veterinary Medical Colleges (AAVMC) established the AAVMC Excellence in Research Award to recognize outstanding research and scholarly achievements in the field of veterinary medicine. The award honors those who demonstrate excellence in original research, leadership in the scientific community, and mentoring of trainees and colleagues in any discipline of veterinary medicine. This award showcases the contributions of AAVMC member institutions to the scientific community, and the Award Committee seeks the most outstanding individuals for this recognition.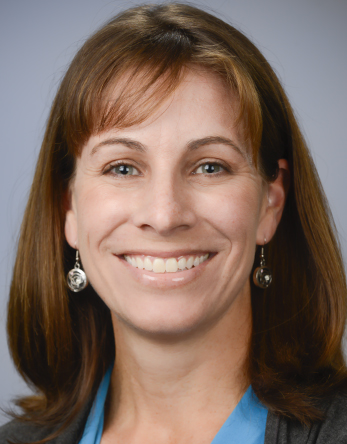 Dr. Carrie Finno
Dr. Finno received the 2021 Zoetis Excellence in Research Award for her exceptional research on equine genetics and Vitamin E-associated neurodegeneration.
Finno received a BS (1999) from Emory University, DVM (2004) from the University of Minnesota, and PhD (Comparative Pathology) from UC Davis (2012). She completed an internship in large animal medicine (2005) at the University of Minnesota and a residency in Large Animal Internal Medicine (2008) at UC Davis, obtaining board certification as a Diplomate of the American College of Veterinary Internal Medicine (2008).
In 2014, Finno joined the Department of Population Health & Reproduction and is an Associate Professor of Veterinary Genetics.
Finno's research productivity is truly exceptional and is on an uphill trajectory. Severe alpha-tocopherol deficiency can result in early-onset neurodegenerative disease, termed Ataxia with Vitamin E Deficiency (AVED), due to genetic mutations in tocopherol transfer protein (TTPA). Finno and her team use two animal models of alpha-tocopherol deficient neurodegeneration to examine the effect of diet and genotype on overall gene expression changes during early postnatal development. She uses the spontaneously occurring model of neuroaxonal dystrophy in the horse and the experimental tocopherol-transfer protein knockout model in the mouse. Her most significant findings thus far have defined the dysregulation of cholesterol homeostasis within the central nervous system of these two animal models of vitamin E deficient neurodegeneration.
Finno has further contributed immensely to the discovery of genetic mutations in horses, its association with specific diseases such as Hoof Wall Separation Disease in Connemara ponies, occipitoatlantoaxial malformation in Arabian horses, myosin-heavy chain myopathy in Quarter horses, and fatal hypocalcemia in Thoroughbred foals. She has further translated these genetic discoveries to widely available diagnostic tests. Finno is also a key player in an international effort to create a database of functional elements within the equine genome, the Functional Annotation of Animal Genomes (FAANG) consortium. These efforts have resulted in the establishment of an unprecedented biobank of more than 100 equine tissue types. Finally, Finno is a wonderful mentor to her students and trainees as attested by one of her graduate students: "Every research success in the Finno lab reflects a graduate or undergraduate student's talent that has been carefully cultivated by the deft hand of Dr. Finno."
Past recipients of the AAVMC Excellence in Research Award
2020 - Peter Havel, UC Davis School of Veterinary Medicine
2011 - Stephen Barthold, UC Davis School of Veterinary Medicine